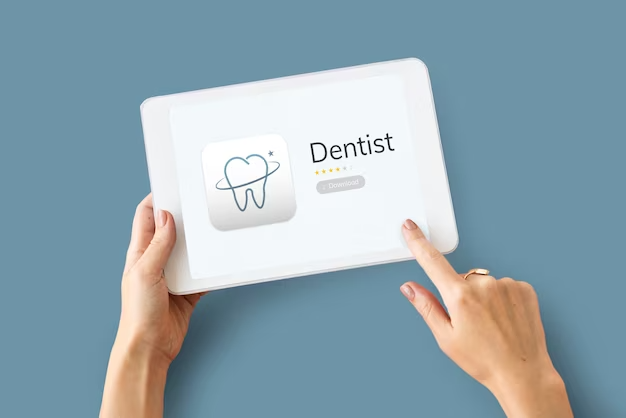 Introduction
In today's digital age, dentists need to embrace effective digital marketing strategies to attract and retain patients. The online landscape offers numerous opportunities for dental practices to enhance their visibility, build trust, and engage with their target audience. In this article, we will explore the top 10 digital marketing strategies tailored specifically for dentists, helping them optimize their online presence and grow their practice.
Develop a Professional Website
A well-designed and user-friendly website is the foundation of your digital marketing efforts. Ensure your website is visually appealing, easy to navigate, and mobile-responsive. Provide essential information about your dental services, team, and contact details. Incorporate patient testimonials and educational content to build trust and credibility.
Optimize your website for local search engine optimization (SEO) to ensure your dental practice appears in relevant local search results. Target location-specific keywords and include your location in page titles, meta tags, and content. Claim and optimize your Google My Business listing to improve your local search visibility.
Engage in Content Marketing
Content marketing is a powerful strategy to educate and engage with potential patients. Create informative and educational content related to dental health, procedures, and common concerns. Publish blog posts, articles, and videos that address frequently asked questions, oral hygiene tips, and advancements in dental technology.
Positive online reviews can significantly impact your reputation and attract new patients. Encourage satisfied patients to leave reviews on platforms such as Google, Yelp, and Healthgrades. Respond to reviews, both positive and negative, to demonstrate your commitment to patient satisfaction and quality care.
Maintain an active presence on social media platforms, particularly those relevant to your target audience, such as Facebook, Instagram, and Twitter. Share dental tips, before-and-after photos, patient success stories, and educational content. Engage with your followers by responding to comments and inquiries promptly.
Utilize Pay-per-Click (PPC) Advertising
Implement targeted pay-per-click (PPC) advertising campaigns to expand your reach and attract potential patients. Create ad campaigns that target specific keywords related to dental services and location. Focus on services like teeth whitening, dental implants, or orthodontics to reach users actively searching for these procedures.
Offer Online Appointment Scheduling
Simplify the appointment booking process by offering online appointment scheduling. Integrate an appointment booking system into your website to allow patients to book appointments conveniently. Provide clear instructions and options for scheduling, including emergency appointments or virtual consultations if applicable.
Implement Email Marketing Campaigns
Develop an email marketing strategy to nurture patient relationships and increase retention. Send regular newsletters, oral hygiene tips, and educational content. Segment your email list based on specific patient interests, treatment history, or demographics to provide personalized and relevant content.
Leverage the power of video marketing to educate and engage with potential patients. Create videos that demonstrate dental procedures, showcase your office and team, and provide oral hygiene tips. Share these videos on your website, social media platforms, and YouTube to expand your reach and establish credibility.
Collaborate with Local Partners
Collaborate with local businesses and organizations to expand your reach and increase brand visibility. Partner with complementary healthcare professionals, schools, or community organizations to offer educational workshops, oral health screenings, or sponsorship opportunities. This collaboration helps build trust and establishes you as a respected dental expert in your community.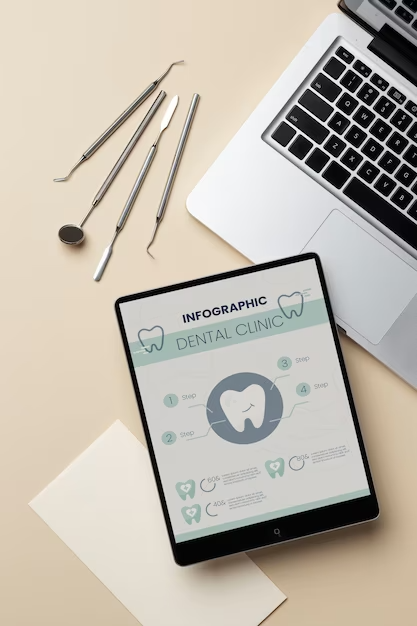 Conclusion
Digital marketing is essential for dentists to attract and retain patients in today's competitive landscape. By implementing these top 10 digital marketing strategies, you can optimize your online presence, reach your target audience, and build trust and credibility. Develop a professional website, implement local SEO, engage in content marketing, and leverage online reviews. Embrace social media, utilize pay-per-click advertising, and offer online appointment scheduling. Implement email marketing campaigns, utilize video marketing, and collaborate with local partners. With a well-executed digital marketing approach, you can drive growth for your dental practice and provide quality dental care to a broader audience.
If you are looking to buy one click here, contact us here
Follow us on Instagram