The advent of the internet has transformed the way we shop, connect, and do business. In this digital age, e-commerce platforms have become a pivotal part of our daily lives, providing convenience and access to a wide range of products. Among these platforms, Meesho has emerged as a revolutionary force, changing the landscape of e-commerce and empowering entrepreneurs across India.
Founded in 2015 by Vidit Aatrey and Sanjeev Barnwal, Meesho started with a simple yet powerful idea: to create a platform that enables anyone to start their own online business with minimal investment. Meesho recognized the vast potential of the social selling model, where individuals leverage their social networks to sell products. By tapping into the power of personal connections, Meesho opened up a world of opportunities for aspiring entrepreneurs.
What sets Meesho apart from other e-commerce platforms is its focus on empowering individuals, especially women, who may have limited access to traditional employment opportunities. Meesho provides a user-friendly platform where anyone can become a reseller and start their own business. The platform offers a wide range of products, including fashion, home decor, beauty, and more, allowing resellers to cater to the diverse needs and preferences of their customers.
One of the key advantages of Meesho is its extensive support system for resellers. The platform provides various tools and resources to help entrepreneurs succeed, including catalog management, order tracking, easy payment options, and logistics support. Additionally, Meesho offers training and guidance on effective selling techniques, social media marketing, and customer relationship management. This comprehensive support enables resellers to build their businesses with confidence and maximize their earning potential.
Meesho's impact on the entrepreneurial ecosystem in India has been remarkable. It has created a thriving community of resellers, with over 15 million individuals and counting. These resellers, often referred to as "Meeshopreneurs," have found a source of income and financial independence through the platform. Meesho has particularly empowered women, as more than 80% of its resellers are women from smaller towns and cities. By providing them with a flexible work-from-h樂威壯 ome opportunity, Meesho has not only transformed their lives but also contributed to women's empowerment and socio-economic development.
The success of Meesho lies in its ability to leverage the power of technology and social networks to create a win-win situation for all stakeholders. The platform connects resellers directly with manufacturers and suppliers, eliminating the need for intermediaries and ensuring competitive pricing. This direct-to-consumer model benefits both resellers and customers, allowing for higher profit margins and affordable prices, respectively.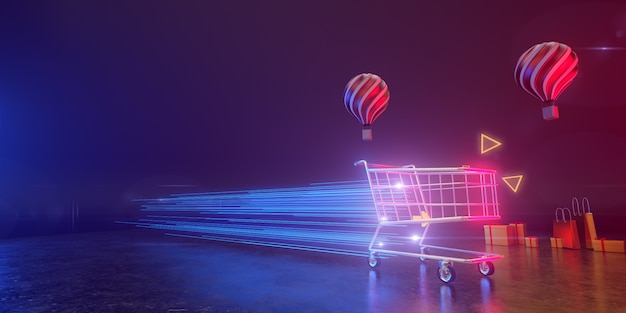 Furthermore, Meesho's impact extends beyond its resellers and customers. The platform has also played a crucial role in supporting local artisans, small-scale manufacturers, and traditional businesses by providing them with a digital marketplace to showcase their products and reach a wider audience. By promoting locally made products and fostering entrepreneurship at the grassroots level, Meesho contributes to the growth of India's economy and promotes the "Make in India" initiative.
In recognition of its innovative approach and transformative impact, Meesho has garnered significant attention and support from investors. The company has secured substantial funding from prominent venture capital firms and investors, enabling it to further expand its operations and reach more entrepreneurs across India.
As Meesho continues to revolutionize e-commerce and empower entrepreneurs, it serves as a shining example of how technology can democratize business opportunities and drive inclusive growth. By enabling individuals to start their own businesses and achieve financial independence, Meesho is not only reshaping the e-commerce landscape but also inspiring a new wave of entrepreneurial spirit in India.
Catalog Services for Meesho Sellers
Are you interested in selling on Meesho? Globalecommerce Services is your partner for venturing into the world of online sales. Alongside our cataloging experts, we provide catalog services for Meesho. Meesho is a unique online selling and social commerce platform that received investment from Facebook, making it the first Indian startup to gain Facebook's support. What sets Meesho apart from other marketplaces is its focus on using social apps, such as WhatsApp, Instagram, and Facebook, to establish an online business presence. This allows individuals to work from home with ease.
Registering as a Meesho seller is a quick and straightforward process. Meesho empowers small businesses and individuals to kickstart their online ventures with zero investment, leveraging popular social apps like WhatsApp, Instagram, and Facebook.
What We Offer on Meesho:
Seller or Supplier Registration (Free)
Product Listing
Account Health Management
Sales Boost Services
Inventory Management (Stock)
Order Management
Best Price Suggestions
Notice Board
Payment Reconciliation
Why Choose Us? As an active marketplace product listing company, we boast over 4+ years of innovative experience in the e-commerce industry. We are recognized as a trusted Meesho listing service provider, thanks to our customer-centric approach, which includes:
A 100% innovative approach to showcasing quality products.
Upholding the integrity of your online shop.
Enhancing brand reputation among potential customers.
Building trust in your product store.
Delivering error-free properties.
Providing a fully functional store.
Offering competitive rates.
For more information, read our latest blogs on how to sell on Amazon, Flipkart, and other top marketplaces.
What Does Meesho Account Management Involve? Meesho account management services encompass a wide array of tasks, including creating your Meesho seller account, brand registration, product listing, order management, Meesho advertisement management, and more. These services are designed to ensure the health of your seller account and facilitate the growth of your business. We are the leading provider of Meesho Seller Account Management Services in Delhi NCR.
How We Handle Meesho Seller Account Management: Our Meesho Seller Account Management services encompass a comprehensive range of activities, including:
Setting up a Meesho Seller account.
Registering your brand on Meesho.
Completing the Brand Approval Procedure.
Listing your products on Meesho.
Optimizing your listings for better visibility on Meesho's search engine.
Managing product inventory on Meesho.
Efficiently handling orders.
Managing advertisements on Meesho.
Providing marketing services for your products.
Offering customer support and more.
We provide all these services to Meesho sellers with the aim of maximizing revenue and fostering business growth on the Meesho platform.
How Much Does Meesho Seller Account Management Cost? The cost of Meesho Seller Account Management services varies depending on the type and number of services you require. You can choose the services that align with your needs, and the charges will be based on the specific services you select. For instance, Meesho advertising account services will incur charges only for advertising activities.
Why Choose Us for Meesho Account Management Services? Amidst the numerous freelancing sites and agencies available today, selecting the perfect Meesho Account Management services provider can be challenging. However, our domain expertise ensures that we:
Help you set growth goals on Meesho and devise a customized plan.
Bring vast experience in creating success stories for sellers.
Commit to delivering quality work on time
conclusion
Meesho's revolutionary approach to e-commerce, coupled with its commitment to empowering entrepreneurs, has made it a game-changer in the industry. Through its user-friendly platform, comprehensive support system, and focus on inclusivity, Meesho has created a thriving ecosystem of resellers, transforming lives and driving economic growth. As the platform continues to evolve and expand, it holds the potential to redefine the way we view entrepreneurship and pave the way for a more inclusive and prosperous future.
If you are looking one click here, contact us here
Follow us on Instagram