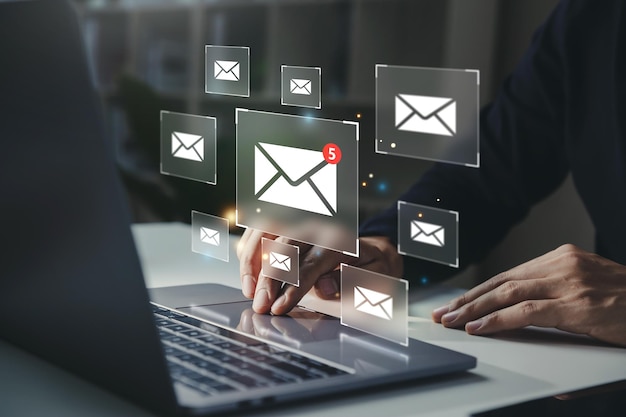 Introduction
In today's digital era, email marketing remains a powerful tool for businesses to connect with their audience, nurture customer relationships, and drive conversions. Digital marketing agencies play a crucial role in unleashing the power of email through expert email marketing services. In this article, we will explore the significance of email marketing and how digital marketing agencies can transform businesses by harnessing its power and delivering exceptional email marketing campaigns.
The Power of Email Marketing: a highly effective and cost-efficient method of reaching and engaging with a targeted audience. It allows businesses to communicate directly with prospects and customers, build brand loyalty, promote products or services, and drive valuable actions. Digital marketing agencies can leverage the power of marketing to transform businesses and achieve remarkable results.
Understanding Audience Segmentation: Digital marketing agencies should start by understanding their clients' target audience. By segmenting the audience based on demographics, interests, purchase behavior, or engagement level, agencies can tailor email campaigns to specific customer segments. Effective audience segmentation enables personalized messaging, increased relevancy, and higher engagement rates.
Crafting Compelling Email Content: Compelling email content is key to capturing the attention of recipients and driving desired actions. Digital marketing agencies should focus on creating engaging and valuable content that resonates with the target audience. Whether it's informative newsletters, promotional offers, educational content, or personalized recommendations, agencies can create emails that inspire recipients to take the desired action.
Personalization and Automation: Personalization is a powerful strategy. Digital marketing agencies should utilize marketing automation tools to deliver personalized content based on customer preferences, behavior, or purchase history. By automatically triggering personalized emails, agencies can nurture customer relationships, drive repeat purchases, and increase customer loyalty.
Optimizing Email Design and Layout: Email design and layout play a vital role in capturing the attention of recipients. Digital marketing agencies should focus on creating visually appealing emails that are mobile-responsive and consistent with the brand's visual identity. Attention-grabbing headlines, compelling visuals, and clear calls-to-action enhance the user experience and drive higher click-through and conversion rates.
Testing and Optimization: Testing and optimization are integral parts of successful marketing campaigns. Digital marketing agencies should conduct A/B testing to experiment with different subject lines, email layouts, content variations, or call-to-action placements. By analyzing the results and making data-driven optimizations, agencies can refine email campaigns for better engagement and conversion rates.
Analyzing Metrics and Reporting: Digital marketing agencies should closely monitor email campaign metrics to measure the effectiveness of their efforts. Key metrics include open rates, click-through rates, conversion rates, and unsubscribe rates. By analyzing these metrics, agencies can gain insights into campaign performance, identify areas for improvement, and make data-driven decisions to optimize future email marketing campaigns.
Top Email Marketing Solutions
Is email marketing a key focus for your business in 2023? Are you in search of the top email marketing software?
Selecting the appropriate email marketing platform can greatly influence the effectiveness of your marketing endeavors.
Why is the selection of the best email marketing service crucial?
Still skeptical about the significance of email marketing? Explore these six reasons why building an email list is vital in today's context.
Constant Contact
Constant Contact Email Marketing Solution Constant Contact has earned its reputation as one of the world's largest and fastest-growing email marketing services. Moreover, it is recognized for its exceptional ease of use, making it particularly friendly for beginners.
With Constant Contact, you can effortlessly oversee your email lists, contacts, email templates, marketing calendar, and much more.
Each account provides access to an unlimited number of emails, seamless tracking and reporting, integrated social media sharing tools, a free image library, precise list segmentation, Facebook ads integration, and robust eCommerce compatibility designed for Shopify stores.
Brevo (Formerly Sendinblue)
Brevo, previously known as Sendinblue, offers a comprehensive SMS and email marketing software solution tailored for businesses. It's swiftly becoming one of Europe's fastest-growing email marketing platforms.
Brevo shines with its user-friendly platform and an excellent array of tools for creating visually appealing and highly engaging emails. Their straightforward drag-and-drop email editor is perfect for email marketing beginners.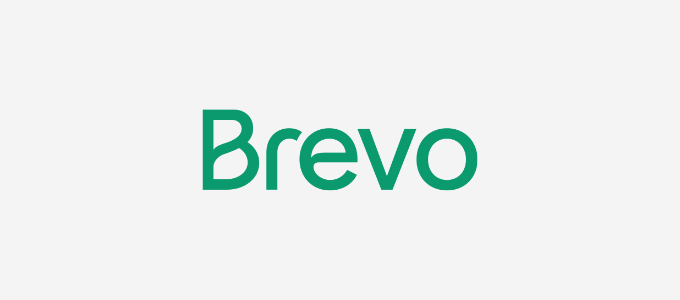 3. HubSpot
HubSpot is a prominent player in the customer relationship management (CRM) and email marketing arena, well-known for its all-in-one marketing platform.
Their email marketing service is free to begin with and offers an array of advanced automation features designed to propel your business forward.
You can utilize their intuitive drag-and-drop email builder and a selection of templates to craft completely custom newsletters that align with your brand's identity and colors.
4. Omnisend
Omnisend is a robust SMS and email marketing service tailored for eCommerce businesses seeking an omni-channel marketing automation solution. They offer one of the most generous free email marketing plans, including essential features like pre-built automation workflows, subscriber segmentation, A/B testing, performance reports, and even SMS and web push notifications.
Drip
Drip – Advanced Email Marketing Automation Software Drip stands out as a robust enterprise-level email marketing platform designed for eCommerce, bloggers, and digital marketers. It provides a comprehensive set of tools to simplify marketing automation, sales funnels, and personalization.
Drip's email software seamlessly integrates with all major website builders, including WordPress and WooCommerce. This integration enables you to effortlessly incorporate pop-ups and opt-in sign-up forms on your website, helping you capture a greater number of leads.
Moosend
Moosend – Affordable Email Marketing Software for Small Businesses Moosend is a budget-friendly email marketing solution tailored for small businesses. It boasts a collection of potent marketing automation capabilities, email list expansion tools, and landing page creation features, among others.
With Moosend, crafting an email newsletter and aligning its design with your brand is a breeze. You can achieve this in minutes by either selecting from their numerous pre-designed email templates or fashioning a fully customized template to suit your preferences.
AWeber
Launching your email marketing journey with AWeber is a straightforward process. It effortlessly integrates with a variety of platforms, including WordPress. For step-by-step guidance, you can refer to our comprehensive guide on how to connect AWeber to WordPress.
Bonus: ConvertKit
ConvertKit – Premium Email Marketing Solution for Bloggers, Authors, and Marketers ConvertKit emerges as a robust email marketing platform designed for professional bloggers, authors, and marketers. It boasts an exceptional blend of user-friendliness and high-powered features.
Conclusion
Email marketing remains a powerful tool in the arsenal of digital marketing agencies to transform businesses and achieve remarkable results. By understanding audience segmentation, crafting compelling email content, embracing personalization and automation, optimizing email design, conducting testing and optimization, and analyzing campaign metrics, agencies can unleash the power of email marketing. With expert, agencies can nurture customer relationships, drive conversions, and deliver exceptional results for their clients in the ever-evolving digital landscape.
If you are looking one click here, contact here
Follow us on Instagram