Introduction
In today's digital landscape, social media plays a crucial role in shaping brand perception and fostering meaningful connections with the audience. Digital marketing agencies are at the forefront of social media brand management, responsible for nurturing brands and creating lasting impressions. In this article, we will explore the significance of social media brand management and how digital marketing agencies can build a strong brand presence and leave a lasting impression through strategic social media management.
The Power of Social Media Brand Management: Social media has revolutionized the way brands communicate and engage with their audience. involves the strategic curation of a brand's online presence across various social media platforms. Digital marketing agencies have a crucial role in building and nurturing brands through social media, ensuring consistency, authenticity, and creating a lasting impression.
Defining a Strong Brand Identity: Digital marketing agencies work closely with their clients to define a strong brand identity. They develop comprehensive brand guidelines encompassing visual elements, tone of voice, values, and key messaging. By establishing a clear and consistent brand identity, agencies lay the foundation for effective management.
Content Strategy and Creation: Digital marketing agencies create a well-defined content strategy that aligns with the brand's identity and objectives. They develop engaging and relevant content that resonates with the target audience, including visually appealing graphics, videos, informative blog posts, and interactive elements. By consistently delivering valuable content, agencies build credibility, foster brand loyalty, and leave a lasting impression.
Social Listening and Reputation Management: Digital marketing agencies employ social listening techniques to monitor brand mentions, customer feedback, and industry trends. They actively engage with the audience, respond to inquiries, and address concerns promptly. By managing brand reputation effectively, agencies nurture positive brand sentiment, build trust, and create a lasting impression of reliability and responsiveness.
Community Building and Engagement: Digital marketing agencies focus on community building and engagement to nurture brands. They foster conversations, encourage user-generated content, and create opportunities for audience participation. By actively engaging with the audience, agencies foster a sense of belonging and loyalty, creating brand advocates who become powerful ambassadors for the brand.
Influencer Marketing and Partnerships: Influencer marketing has emerged as a powerful strategy in social media brand management. Digital marketing agencies identify relevant influencers and establish partnerships to amplify brand reach and credibility. By collaborating with influencers who align with the brand's values and target audience, agencies create authentic connections that leave a lasting impression.
Analytics and Performance Measurement: Digital marketing agencies employ social media analytics tools to measure the effectiveness of their brand management efforts. They track key metrics such as engagement rates, reach, follower growth, and conversions. By analyzing data, agencies gain insights into audience preferences, content performance, and social media trends. These insights enable them to refine strategies, optimize content, and continuously improve management efforts.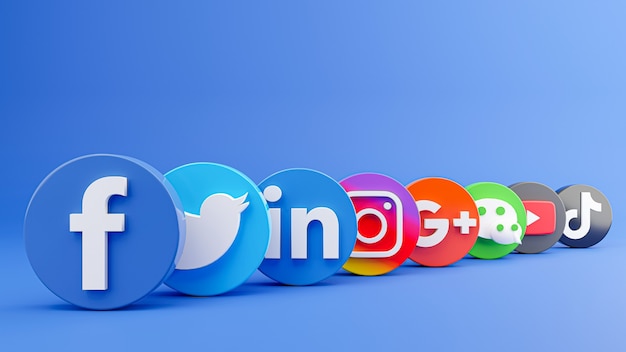 What Does Social Media Branding Entail?
Mold Your Brand Image and Cultivate Online Credibility
So, what exactly is social media branding, and why does it hold such significance in the realm of digital marketing? Social media brand management, or social media branding, encompasses the utilization of integrated services in brand marketing and promotion through social media platforms. These services are tailored to align with your brand's identity, with the aim of attracting, engaging, and expanding your target audience.
Companies specializing in social media marketing and branding endeavor to identify your distinct brand voice and image. They craft a personalized social media brand guide and implement brand strategy services tailored to each specific social media platform. The ultimate objective of these brand marketing services is to effectively convey and reinforce your core message, fostering a consistent brand experience across all social media channels.
Marketing Your Brand on Social Media: Beyond a Trend Regardless of your business's size, industry, or age, digital brand management plays a pivotal role in cultivating positive brand sentiments and cultivating a loyal online community. When you embark on the journey of marketing your brand on social media and other online platforms, it is easy for inconsistencies to surface in various aspects, ranging from your social media brand messaging and tone to design choices and responses to reviews. Such inconsistencies can lead to a disjointed brand identity, negatively impacting how customers perceive your offerings and potentially diminishing interest in your products and services.
Focused online brand management is crucial for maintaining brand consistency, effectively communicating your brand's value, and fostering robust relationships with your followers and customers.
What Role Does Social Media Branding Play in Your Overall Online Marketing Endeavors? Social media promotion services complement your search engine marketing (SEM), conversion rate optimization (CRO), and digital marketing efforts by offering multiple platforms for extensive content distribution and lead generation.
Furthermore, effective social media marketing and branding strategies open up lucrative opportunities for enhancing brand visibility, setting your company apart from competitors, expanding your social media brand following, and driving increased conversions to your website.
However, as an increasing number of businesses turn to social media as a revenue-enhancing tool, many encounter the challenge of identifying and harnessing the right platforms to reach their target audience and fulfill their corporate objectives.
Allow Our Branding Firm to Define Your Leadership Brand and Steer You in the Right Direction Does your social media branding strategy align with your business's audience and objectives? Invest in the appropriate brand strategy services to establish authority and trust in your business!
Thrive Internet Marketing Agency stands as one of the foremost marketing and branding firms in the United States, dedicated to enhancing the social media branding of businesses. Our branding consultants employ a comprehensive social media brand marketing and management process to unearth and amplify your social media voice, positioning your business as a trusted leader in your industry.
The Social Media Brand Management
Journey A Comprehensive Approach to Nurturing Your Online Presence
So, what constitutes the core of social media marketing and branding strategies? Establishing a robust brand presence on social media and promoting your business encompasses a series of meticulously planned and executed processes. These processes are essential for forging connections between your brand and your target audience while optimizing the return on your investments in social media brand marketing.
Contrary to common misconceptions, branding within the realm of marketing transcends the mere act of sharing images on various online platforms. Brand management firms excel in fine-tuning your social media profiles, generating and disseminating engaging, pertinent content, and adeptly handling audience interactions across social media and branding platforms. This multifaceted approach ultimately facilitates the development of an authentic social media brand identity, fosters customer trust, and propels your business forward.
Let's delve into the social media and branding process carried out by our branding agency:
Platform Selection and Market Research branding consultants initiate a kickoff meeting with your team to review your marketing and branding requirements, objectives, and brand persona. Additionally, we conduct a comprehensive examination of your social profiles and engage in in-depth market research to gain insights into your competitors and identify the optimal platforms for enhancing your social media branding.
Branding Strategy
Development After our team of social media marketing experts has amassed and analyzed your social media and branding data, we craft a tailored social media branding strategy. This strategy is presented to your team for approval and includes the formulation of your social brand voice and guidelines for branding in marketing. These guidelines ensure the customization of your content for each specific social channel.
On-Brand Design
Content, and Ads Our branding specialists take charge of configuring and optimizing your social media profiles. We guarantee that images are correctly sized and accurately represent your brand. Simultaneously, we oversee your ongoing advertising campaigns. Our team is also proficient in crafting graphics, basic animations, and GIFs. For more intricate video projects, we collaborate with our creative design team.
Online Reputation Management
Reputation management and campaigns focused on follower growth hold considerable importance in the realm of social media and brand development. To enhance your community engagement, our branding experts actively monitor comments and interactions across all your social media content and profiles. They promptly respond to queries and conversations initiated by your followers and execute targeted brand marketing campaigns.
Ongoing Monitoring and Analytics
Our brand strategy company conducts routine analytics and engagement tracking to furnish you with comprehensive, customized branding marketing reports. These reports encompass critical metrics such as follower growth and impressions, among others. Based on this data, our branding consultant provides strategy recommendations designed to fortify your presence in social media branding."
Why Your Business Should Embrace Social Media Branding
Deliver Enduring Value to Your Customers
In today's landscape, consumers regard brands as entities they can forge emotional bonds with and entrust not only for their product or service needs but also for their informational requirements.
Does the image your business projects align with the preferences of your prospects and effectively address their demands?
Your social media brand communicates volumes about your dedication to customers and your standing as an industry frontrunner. Statistics indicate that a substantial 70 percent of brand managers deem community development as more pivotal than driving sales conversions to ensure brand triumph. Furthermore, an overwhelming 60 percent of millennial consumers anticipate brands to maintain a coherent branding marketing strategy across diverse channels.
Inconsistencies in branding marketing endeavors give rise to an erratic brand identity, hindering efforts to cultivate the affinity necessary for augmenting customer lifetime value (CLV).
Guard against the perils of incongruous branding across marketing platforms. Seize the opportunity to capitalize on esteemed brand marketing services and digital brand management solutions, ensuring brand coherence across social media channels.
Here are further rationales underscoring the importance of prioritizing your social media and brand strategy:
Foster Brand Authenticity According to a Stackla report, a resounding 86 percent of consumers consider authenticity a pivotal factor in their brand selection process. Failure to deliver on this front could entail significant revenue losses. Branding companies facilitate transparent and compelling communication with your target audience through storytelling and branding services. These endeavors spotlight your brand persona, underlining your credibility and integrity.
smd_icons7 Amplify Brand Reach Branding services confer upon your business a relatable personality, ensuring that your brand remains at the forefront of consumers' minds. In fact, a Lucidpress study reveals that enterprises boasting a robust online portfolio and adhering to consistent online brand management strategies are four times more likely to bolster their visibility and attract a larger customer base. Simplify the task of marketing your brand with social media promotion services that expand your audience reach.
Elevate Brand Recognition The initial impression you make is pivotal for your business. Secure your brand perception with design elements, content, colors, and structure that align with your brand identity, affirming your status as a trustworthy enterprise. Branding agencies like Thrive assist you in crafting a unique voice, style, and message, ensuring their seamless integration into your social media and brand materials. This not only averts a social media brand identity crisis but also fortifies your brand recognition.
Gain Competitive Insights Marketing and branding companies harness social media integration tools to streamline your online brand management, ensuring that your content reaches its intended audience while unearthing crucial analytics, including impressions, clicks, and shares. Armed with this data, branding experts can implement branding services that foster meaningful engagement and deliver results for your agency.
Stimulate Greater Engagement Digital brand management presents boundless opportunities to connect your brand with your followers and cultivate organic customer referrals. Branding agencies excel in crafting timely, pertinent, and captivating social media posts that augment your social media following, spur community support, and establish your business as a reliable digital fount of information.
Demonstrate Brand Value
Quality, cost-effectiveness, experience, and consistency serve as the four primary drivers of brand loyalty. Bridge the divide between your audience's expectations and their brand experiences through a customized branding service that spotlights your unique value proposition (UVP). Beyond fashioning striking logos and designs, branding agencies curate content that conveys your ideals and encapsulates your corporate DNA."
Conclusion
Social media brand management is a crucial component of digital marketing strategies, and digital marketing agencies play a pivotal role in building lasting impressions for brands. By defining a strong brand identity, creating engaging content, actively managing reputation, fostering community engagement, leveraging influencer partnerships, and utilizing analytics, agencies can nurture brands and leave a lasting impression in the minds of the audience. Through strategic social media brand management, digital marketing agencies help businesses establish a strong online presence, build brand loyalty, and drive long-term success in the ever-evolving digital landscape.
If you are looking one click here, contact us here
Follow us on Instagram