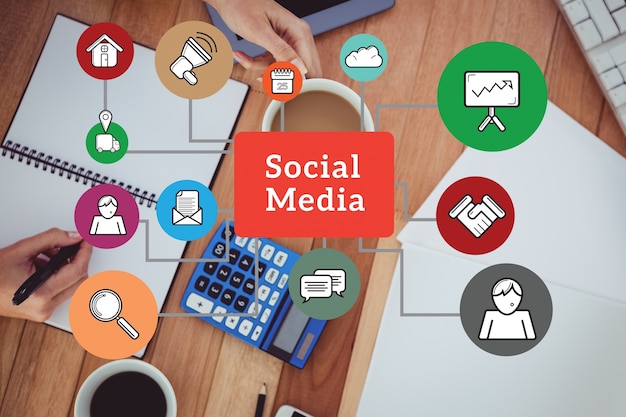 Introduction
In today's digital age, social media has become a powerful platform for businesses to connect with their audience, build brand awareness, and drive business growth. Digital marketing agencies play a crucial role in navigating the path to social media success through expert social media management. In this article, we will explore the significance of social media management and how digital marketing agencies can leverage their expertise to help businesses achieve social media mastery.
Understanding the Power of Social Media: Social media platforms have transformed the way businesses communicate and interact with their target audience. Social media offers vast opportunities for brand exposure, customer engagement, and lead generation. Digital marketing agencies understand the power of social media and can help businesses harness its potential to achieve remarkable success.
Strategic Planning and Content Creation: Digital marketing agencies should start with strategic planning and content creation. They work closely with their clients to develop a comprehensive social media strategy aligned with the business objectives. Agencies create engaging and relevant content that resonates with the target audience, including eye-catching visuals, informative videos, and compelling written content.
Building and Engaging the Community: Social media success is not just about posting content; it's also about building and engaging a community of followers. Digital marketing agencies employ various tactics to grow the social media following, such as targeted advertising, influencer collaborations, and community engagement. They foster conversations, respond to comments and messages, and build relationships with the audience to create a loyal and engaged community.
Data-Driven Insights and Analytics: Digital marketing agencies utilize social media analytics tools to gain valuable insights into the performance of social media campaigns. They track metrics such as reach, engagement, click-through rates, and conversions. By analyzing these data-driven insights, agencies can optimize social media strategies, refine content, and make informed decisions to drive better results.
Social Media Advertising: Social media advertising is a powerful tool for businesses to expand their reach and target specific audience segments. Digital marketing agencies excel in social media advertising by creating highly targeted ad campaigns, optimizing ad placements, and maximizing return on ad spend. They leverage advanced targeting options provided by platforms like Facebook Ads, Instagram Ads, and LinkedIn Ads to reach the right audience at the right time.
Crisis Management and Reputation Monitoring: Digital marketing agencies play a critical role in managing and protecting a brand's online reputation. They monitor social media platforms for brand mentions, address customer concerns promptly, and manage crisis situations effectively. Agencies develop proactive strategies to handle negative feedback and turn them into opportunities for brand advocacy and customer satisfaction.
Staying Updated with Trends and Best Practices: Social media platforms and trends evolve rapidly. Digital marketing agencies stay updated with the latest social media algorithms, features, and best practices. They understand the nuances of each platform and adapt strategies accordingly. By staying ahead of the curve, agencies ensure that their clients' social media efforts remain relevant, engaging, and effective.
What Does Social Media Management Entail?
Tailored Approaches to Enhance Exceptional Customer Engagement
As social media continues to evolve, industry participants remain committed to the fundamental pillars of each platform: fostering connections, facilitating communication, and nurturing communities. According to data from Sprout Social, 57 percent of consumers choose to follow a brand's social page primarily to stay informed about new products or services. This underscores the importance of brands posting content that fosters connections, encourages communication, and builds a sense of community among users, as opposed to simply bombarding them with promotional material.
This is where social media management, sometimes referred to as social media marketing management, comes into play. It is a branch of social media marketing (SMM) that encompasses the planning, creation, and dissemination of content on social platforms. It also includes regular assessments of social profiles and audience research, both of which are crucial for delivering relevant content.
At Thrive, we adopt a comprehensive approach to effectively manage our clients' social media accounts, combining organic and paid strategies to yield the most efficient and profitable outcomes.
Social media marketing involves a more integrated set of processes to ensure a seamless connection between your customers, your content, and your company. Mere sharing of links to your content or web pages on your social channels is insufficient if you aim to achieve tangible results in your social media endeavors.
In addition to grasping the social media management definition, it's essential to master its core processes. This will empower you to better leverage social media marketing, gain a competitive edge, and enhance your overall marketing strategy.
Here's a breakdown of the key components your social media management strategy should encompass:
Route to Success: Strategy Creation – This entails creating a comprehensive roadmap or plan that outlines your social media objectives, the steps required to achieve them, a corresponding timeline, and the metrics used to measure progress. Your social media management strategy should address which platforms to focus on, define your target audience, determine the types of content to produce, identify key performance indicators (KPIs) to track, and select appropriate social media management software.
Route to Success: Inbound Engagement Monitoring – This involves actively responding to comments, questions, and interactions related to your social media content and profiles. It also includes continuing conversations initiated by your followers. Research indicates that a significant majority of consumers seek meaningful connections with brands, highlighting the importance of fostering two-way communication across all social platforms, even when utilizing specialized services like Instagram or TikTok management, which may primarily involve video content.
Route to Success: Analytics Monitoring – Data should be the driving force behind your social media management campaigns, whether for a corporate entity, multi-location business, or franchise. Regularly monitor key metrics on your chosen platforms, including engagement metrics (such as likes, shares, and comments), impressions, and click-through rates (particularly for targeted social ads). Analyzing this data ensures that your social media efforts align with your desired results.
Why Companies Require Social Media Management: Digital Strategies to Elevate Your Brand's Visibility
Why Business Owners and Marketers Recognize the Significance of Social Media in Their Digital Strategy When launching a business or brand, social media is invariably one of the first aspects addressed. However, as soon as you delve into the realm of social media marketing, you quickly realize the multitude of components that must be navigated and executed effectively to succeed across various social platforms.
Consider the demands of managing social media for small businesses, which encompass the creation of a comprehensive strategy, consistent posting of high-quality content, promptly addressing customer comments, actively engaging with users, and setting up paid advertising campaigns. This undertaking necessitates a dedicated budget, specialized tools, and ideally, a team of strategists and experts.
Managing all these dynamic elements is the essence of social media management.
For many businesses, allocating the necessary resources to handle complete in-house management of platforms like Facebook or LinkedIn is a substantial challenge. The additional costs associated with services like YouTube or Pinterest management are often not even contemplated. The bandwidth required to manage each of these social media platforms is beyond the capacity of many businesses.
Reaping the Rewards Without the Overwhelming Effort While it's essential for business owners and marketers to grasp the substantial effort and cost associated with social media marketing, it's equally important to recognize the remarkable advantages that a comprehensive strategy can offer. If you desire to enjoy these benefits without breaking the bank, consider the unique support that a social media management agency can provide.
According to Rachel Czeszewski, Senior Social Media Manager (Paid), when social media management is handled in-house, it often doesn't receive the attention and strategic input it truly requires to thrive.
Why miss out on the opportunity to boost brand visibility, generate leads, and drive sales by attempting to manage it all on your own and potentially falling short?
The Wise Choice Is to Invest in a Competent Outsourced Team By enlisting the services of a skilled social media team with a track record of success in implementing the social campaigns and strategies tailored to your business's needs, you can reap substantial benefits.
Many professionals may opt for software and tools to streamline their social media efforts. However, as Alyssa Tear, Social Media Manager (Organic), pointed out, these tools do not replace the necessity of having an expert on board. Thrive provides you with an experienced social media and content marketer who can align their efforts with your comprehensive marketing strategy, delivering content that directly resonates with your target audience and enhances reach and engagement.
As a leading figure among social media management companies, our mission is to offer a comprehensive social marketing service to businesses of all kinds
Organic vs. Paid Social:
Distinguishing Between the Two Selecting the Right Channels and Strategies for Your Needs
When it comes to deciding between organic and paid social strategies, it's crucial to understand the differences. Not all of the "social media management near me" agencies that appear in search results will excel in both approaches. These two social marketing tactics often complement each other within your overall strategy.
Let's define these two distinct types of social media management tactics and explore how they fit into your strategy:
Organic Social: This entails using the free tools provided by social networks to establish brand awareness, share engaging content with your existing audience or followers, and respond to customer comments. Additionally, creating compelling and relevant content may enhance your visibility in people's search engine queries.
Paid Social: This involves placing paid advertisements and sponsored messages on social media platforms to target specific user profiles and expand your reach to a broader audience.
In addition, our social media managers, Tear (organic) and (paid), have outlined some of the primary objectives of social media marketing management based on the type:"
So, is it better to concentrate solely on one approach, or should you strike a balance between both? Tear pointed out that getting content in front of social media users can be quite challenging without allocating some budget for promotion. Brands should keep in mind that while the advantages of organic social are certainly valuable and worth the time investment, having even a modest boosting budget can significantly help jumpstart your campaign. This is why it's advisable to collaborate with an agency or a specialist who can adeptly manage both organic and paid social campaigns.
we boast a team of organic and paid social strategists, enabling us to match clients with the most suitable expert for their unique requirements. We assess the optimal platform for your growth, meticulously track the outcomes, and make adjustments based on the data. Ultimately, partnering with us can yield a more efficient and effective long-term strategy.
Conclusion
Social media management is a crucial aspect of digital marketing that requires expertise, strategy, and continuous adaptation. With their social media mastery, digital marketing agencies help businesses navigate the complexities of social media platforms, build a strong online presence, engage with their audience, and drive business growth. By implementing strategic planning, creating compelling content, building engaged communities, utilizing data-driven insights, leveraging social media advertising, managing reputation, and staying updated with trends, agencies empower businesses to achieve social media success and thrive in the digital landscape
If you are looking to buy one click here, contact us here
Follow us on Instagram